About Me
ABOUT MARK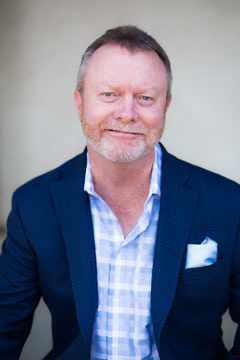 Mark Lafferty is an experienced professional with 18 years in the real estate business. With over 250 transactions and over $200 million in sales, Mark is the agent you can count on to guide you every step of the way through a real estate transaction. Real Estate isn't just Mark's career, it's his passion!
Having been born at Travis Air Force Base and now having lived in Livermore since 1983, Mark has always felt a strong sense of community and love for the San Francisco Bay Area. He attended college and then worked as a golf professional at Las Positas Golf Course in Livermore. After a 20-year career in golf, he became a Realtor. He had always been interested in the field both personally and professionally. He wanted to own multiple properties and also knew it would be a great career choice having established so many contacts from his years as a golf professional.
Now, after 18 years as a Realtor, Mark has refined his communication and negotiation skills and is fully committed to his clients, representing them every step of the way. He sees himself as an advocate for his clients, negotiating the best deals and making the process as seamless as possible. He especially loves collaborating with sellers to prep their home for sale and says the most rewarding moment as an agent is when he gets to hand the keys over to a new home buyer.
In his free time, Mark still enjoys playing golf and time with his family. He has been married for 16 years to his wife Kathy, and has two stepchildren, Mark and Courtney. He also loves boating and cooking!
Mark is grounded in the Bay Area, passionate about real estate, and client focused. Even if you're not currently in the market to buy or sell, he is a great resource for up-to-date Real Estate news and data that can help you plan future moves. However, if you or someone you know is looking to buy or sell, give Mark a call, email or text. His experience, knowledge, and personality will seal the deal!
Keller Williams Tri-Valley Realty
2300 First St #316, Livermore, CA 94450