About Me
ABOUT US
Mark and Jaime became partners after years of knowing each other. Mark is a close friend to Jaime's family. When Jaime and her husband wanted to sell their first home in Dublin and buy in Livermore, Mark was the realtor who helped them every step of the way. The way Mark handled the sale of one home and the purchasing of another so seamlessly stood out to Jaime and also sparked her interest in real estate. As the years have passed, they remained in touch, especially connecting on the fact that they both owned investment properties.
Jaime watched and admired Mark as he continued to build a successful real estate career as she and her husband grew their family. During this time, Jaime started to recognize that her interest in real estate was more than just a hobby and decided to get her license in 2018. When Mark heard Jaime got her license, he was quick to reach out and congratulate her and expressed interest in working together someday.
Fast forward two years and Jaime finally made that call! Mark offered the opportunity to partner with him and the business he has built and of course, Jaime jumped at the chance to partner with Mark! Between Mark's experience and expertise and Jaime's ability to network and utilize digital resources, they will be a power team within the Tri Valley area.
ABOUT MARK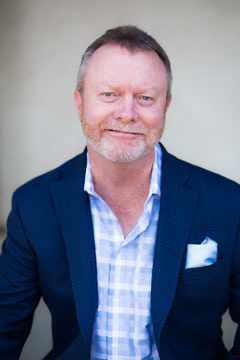 Mark Lafferty is an experienced professional with 18 years in the real estate business. With over 250 transactions and over $200 million in sales, Mark is the agent you can count on to guide you every step of the way through a real estate transaction. Real Estate isn't just Mark's career, it's his passion!
Having been born at Travis Air Force Base and now having lived in Livermore since 1983, Mark has always felt a strong sense of community and love for the San Francisco Bay Area. He attended college and then worked as a golf professional at Las Positas Golf Course in Livermore. After a 20-year career in golf, he became a Realtor. He had always been interested in the field both personally and professionally. He wanted to own multiple properties and also knew it would be a great career choice having established so many contacts from his years as a golf professional.
Now, after 18 years as a Realtor, Mark has refined his communication and negotiation skills and is fully committed to his clients, representing them every step of the way. He sees himself as an advocate for his clients, negotiating the best deals and making the process as seamless as possible. He especially loves collaborating with sellers to prep their home for sale and says the most rewarding moment as an agent is when he gets to hand the keys over to a new home buyer.
In his free time, Mark still enjoys playing golf and time with his family. He has been married for 16 years to his wife Kathy, and has two stepchildren, Mark and Courtney. He also loves boating and cooking!
Mark is grounded in the Bay Area, passionate about real estate, and client focused. Even if you're not currently in the market to buy or sell, he is a great resource for up-to-date Real Estate news and data that can help you plan future moves. However, if you or someone you know is looking to buy or sell, give Mark a call, email or text. His experience, knowledge, and personality will seal the deal!
ABOUT JAIME
Jaime has deep roots in the Tri Valley area being born and raised in Pleasanton and now residing in Livermore with her husband, Nate, and three young daughters. She loves the Bay Area immensely and couldn't imagine calling anywhere else home. Being so passionate about where she lives makes Jaime a well-connected member in the community, giving her the advantage of a strong sphere of influence. In addition, her entire family still lives here in the Tri-Valley area and between her siblings and her, they have 8 children under the age of 10! She has strong ties to her family and this region. Jaime is so excited to enter the real estate business to serve the community she loves so much.
Jaime has an impressive educational background with a BA in sales and marketing with a background in medical device sales. She learned a lot of her sales and negotiation tactics while in the corporate world of sales, however, she found her passion for real estate when she began investing in property and knew she could apply those skills as a successful realtor. Not only did she enjoy looking at what was available on the market, but she noticed she had a great eye for home design and decor. She understands what makes a home special and unique to the owner and will thrive making a house a home for her clients.
After spending years raising her family and running a multitude of different businesses, Jaime is really excited to dive deeper into her love for real estate and help others discover the Tri-Valley and love it as much as she does!
Keller Williams Tri-Valley Realty
2300 First St #316, Livermore, CA 94450
Mark Lafferty & Jaime Hall
DRE#: 01344268 DRE#: 02079063 LaffertyHall@kw.com